.
Accessories for our Geo-Magnetometer BPT 2010
Below you find accessories which are designed specifically for our Geo-Magnetometer BPT 2010, used to enhance its capabilities and allows more precise measurements.
Measuring Cloth
Measuring Cloth labeled with coloured lines to manage an easy tracking of the measuring sections with the magnetometer probe. During measurement it has proved to be
very
useful to put a measuring cloth on the bed (sleeping place). The coloured lines of the measuring sections are imprinted on the measuring cloth. The dimensions of the measuring cloth are: Length = 2 m, width = 2.50 m
Probe Mounting Fixture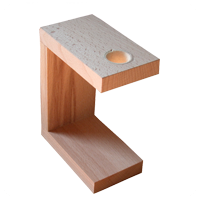 Suitable for: Basic measuring device with 1-axis magnetometer probe
The fixture supports a precise measurement of the magnetic field on glasses. The glasses frame can be guided around the fixed probe.
Aluminium Case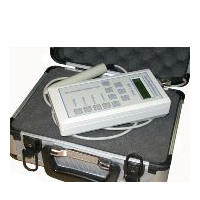 On request we provide your BPT 2010 or BPT 3010 in a specially designed aluminium case with burl and precut foam for a safe transportation of the basic components.
Details and more product information >>